Blimey. Wasn't expecting this to work.  It has decent amounts of torque. I put a 28 kg car battery on it to test A and R's likely attempt to use it.  The torque slip on the screwdriver setting kicked in, but it moved off and accelerated.  Set it to drill setting and the throttle will definitely have to be limited.  Will get through batteries in half an hour I reckon.
All quite tidy as well.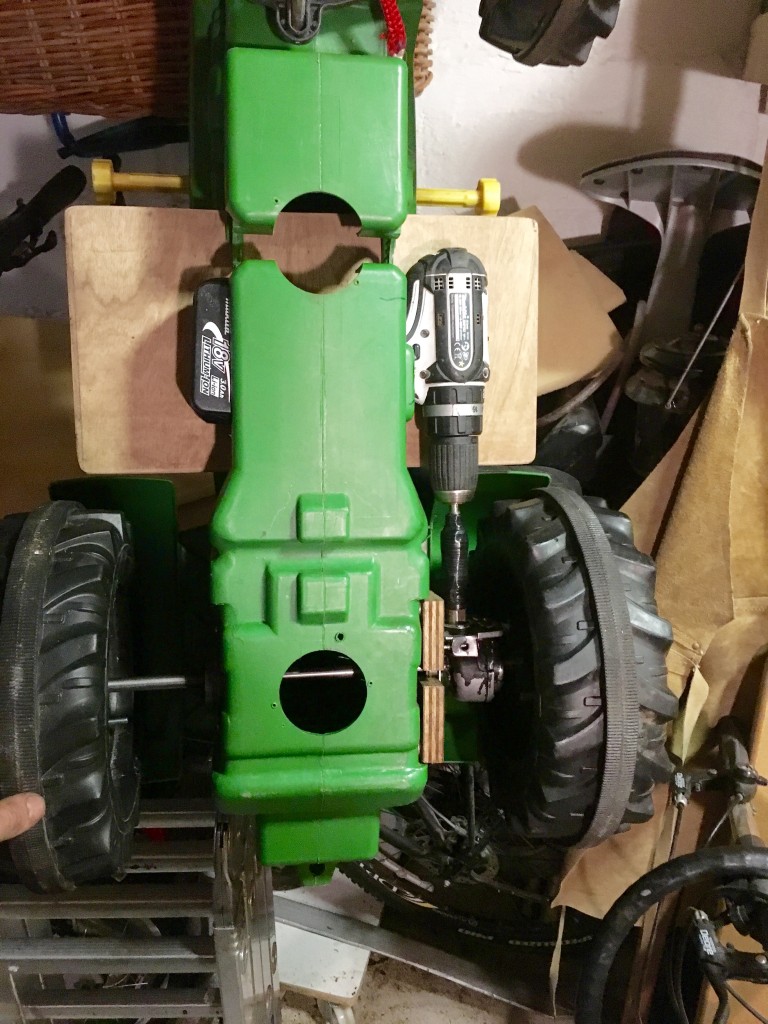 To finish it off:
cut off ends of threaded rod
mark & drill holes in the axle for split pins or bolts
make more room to take battery off
add a throttle pedal & connect to trigger
Big one – get a new drill and remove the electronic brake?
Get a new 4 Ah battery
make and fit a forward / reverse lever
make a brake / anchor / parachute
Pop rivet some small steel angle on the underneath as the chopping out has made it weaker.
Pack out the gearbox with grease
Danish oil the plywood bearing housing again
Go round it and make it safe / waterproof.
I think with split pins in the axles to keep the wheels turning the first thing to break would be a pin which might save the next drill the fate of the last one.