Marshall Meek remembered…
I was checking into the very good John Stevens blog this morning and saw a post I'd missed that mentioned Marshall Meek – delightfully as an example of someone who saw the need to innovate or die in the ship building industry, and to learn from competitors rather than look down on them.
The post (19 October) is worth reading and it links to Marshall's obituary in the Telegraph.  Being so out of touch, I didn't know he was so recently with the Lord, but not-so-exclusive-ex-exclusive-brethren even get a mention – which isn't an everyday occurrence.
I only met Marshall Meek once – 23 years ago, but I remember him as the first person I knew who had a helicopter whisk his daughter away from her wedding – most impressive to a teenager.  So impressive it was that I made calls to Redhill aerodrome to see if I could pull the same stunt on my wedding day years later.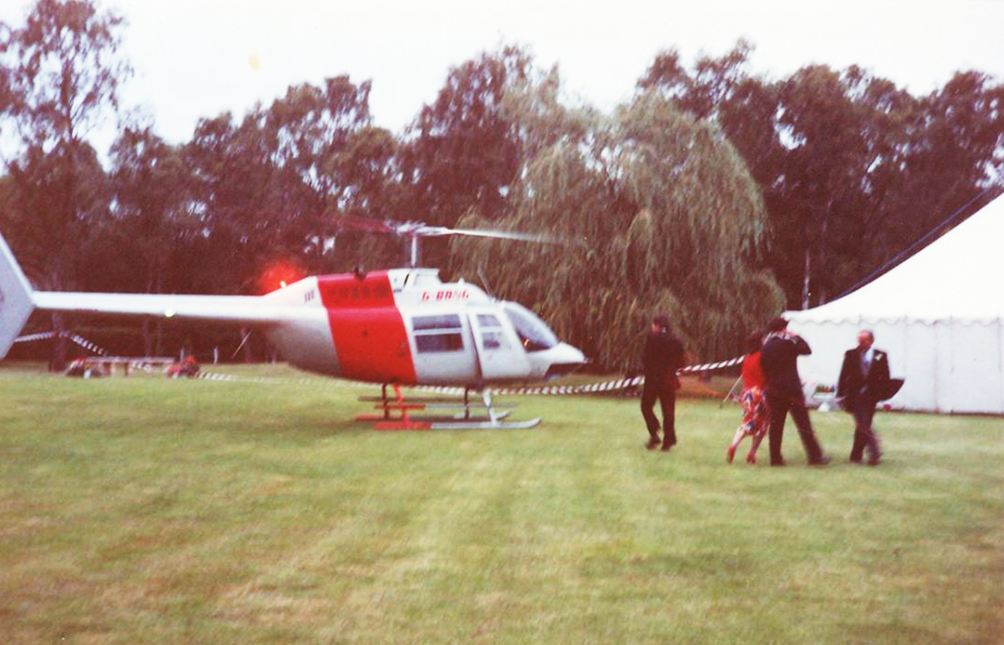 I'm glad I went for something more innovative in the end.
I thought Steve B or Roz would like that.  I overheard it was Marshall that arranged the uplifting exit, but it might have been Arthur, or both.  Apologies for the very hurried sketch.
But enough of that – the main point of John Stevens' post is a vital one – some things are fundamental and some things have to change.
Telling the difference is hard but not impossible, and we're required to do so.